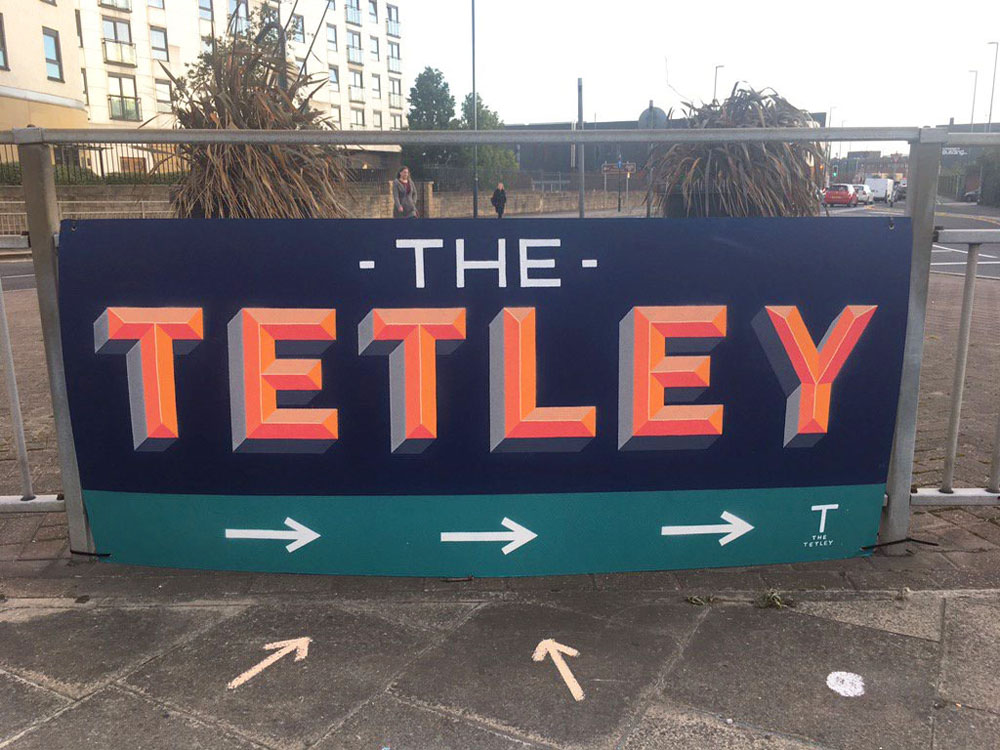 They look amazing! I have had loads of compliments about them.
Client:
Allied London
Date:
September 2016
Following the success of the 'Let It Run' mural project for Leeds Waterfront Festival 2016, Allied London commissioned me to produce these hand-painted lettering signs. The signs were a way of waymarking both Leeds Dock and The Tetley as part of Light Night Leeds 2016. The project also involved producing chalk drawings on the path, to draw more attention to the signs.
Allied London liked the hand-painted versions of the signs so much, that they wanted to keep them instead of using them outside. So they did and we replaced the signage with digital versions of the lettering illustrations!