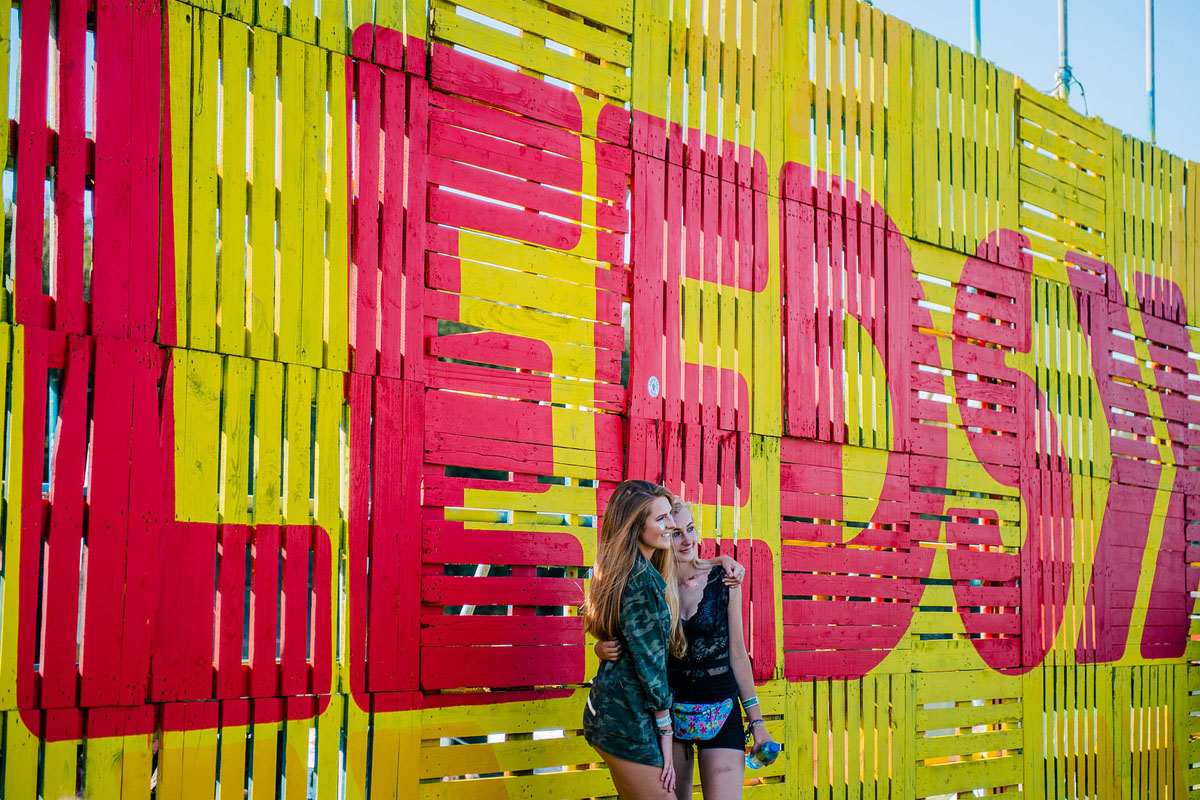 The painting went down so well, I'm constantly seeing photos of it everywhere!
Client:
Festival Republic
Date:
August 2017
Following on from the success of my hand-painted lettering mural for Reading Festival 2016, Festival Republic commissioned me to produce this 'Leeds' sign for Leeds Festival 2017. The piece was painted onto recycled wooden palettes and stood 5 meters high and stretched 11 meters wide.
I was also asked to apply the Leeds Festival branding to an old caravan, which was used as a place-marker during the festival.
Results
The painting was a huge success with festival goers who were taking selfies in front of the lettering and sharing them online throughout the festival.
Credits